Leafdogs Species Hub!
Welcome to the Leafdogs Species Hub! Here you can find anything you want to know about these wonderful leafy creatures. Take a stroll through the garden and look at all existing Leafdogs, learn about the species itself, and maybe even take home a new friend! To learn more, check out the links on the sidebar!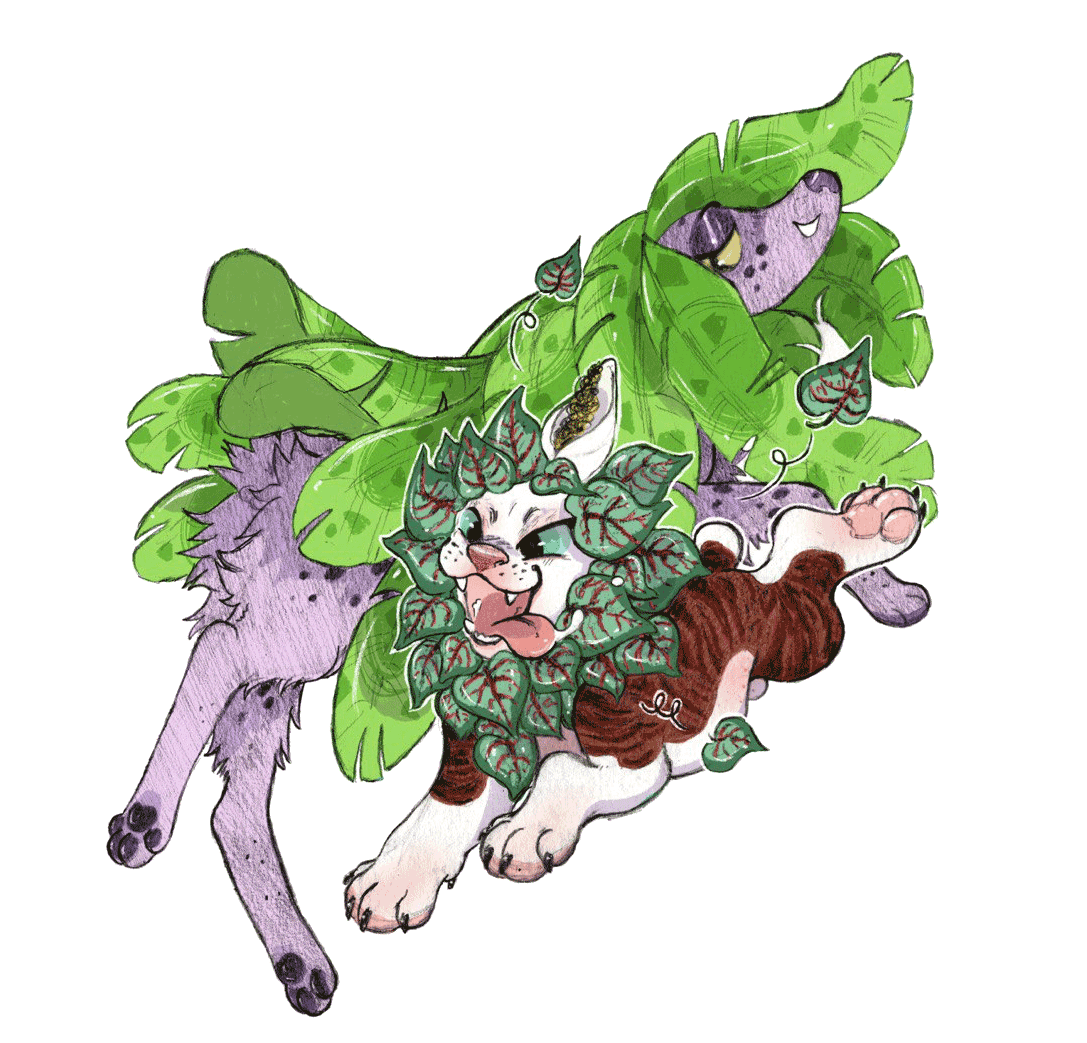 Leafdogs are a hybrid of nature spirits and animals, resembling canine creatures with plants sprouting from their body!
If you are interested in getting your own Leafdog, there are a few ways to do so!
Adopt a Leafdog: You can adopt a premade Leafdog design in an auction, raffle, or flat sale. You may also find Leafdogs being traded or rehomed by their owners!
MYO Slots: Make your own custom Leafdog design.
Custom Slots: Have a Leafdog designed + drawn by Leafhoof, made to your specifications.
Breeding: Any two Leafdogs can breed and have a litter of pups for you to choose from!
A complete registry of all created leafdog designs can be found here!


more text here idk fjchgdksfgndhksfdbngsgjrskfbdg meet the mascots, info abt swann n pepper fgjdhksgnfdbnfgb